Just the other day a colleague sent me a note saying "please post about homework!" I can't say I'm surprised, the homework question is one of the perennial questions in education; I even wrote about it last year. And like a stubborn weed, it spawns and shoots many other questions:

How much homework should students have?


Is homework for practice or learning?
Is it fair to assign homework that relies on internet access?
What is the purpose of homework?
How does homework count, if at all?
Does everyone have to do the same homework?

The other week I sat in on a new teacher meeting at one of the elementary schools here in RSU2. The group, which included teachers new and new-ish to teaching or the school as well as teachers further into their careers, discussed ideas from the Responsive Classroom book The First Six Weeks of School. One comment in particular stood out, and has been bouncing around in my head ever since. I've even mentioned it to other teachers and teams who are working through culture building.




Welcome back! Students are back, and the buildings feel alive again. It is the end of the third day, and we are already settling into the year. As you and the learners get ready to start new learning adventures this year, keep these ideas in mind:


​
Powered by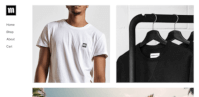 Create your own unique website with customizable templates.