What do all of these student products have in common?

- A children's book page showing an animal cell, with labels and simple explanations of how the major organelles work.

- A Prezi showing an animal cell. The presentation zooms in on different parts of the cell with a narrator explaining their functions

- A pop song about the animal cell. Each verse focuses on a different organelle.

- A multi-paragraph essay describing the key parts of an animal cell
​-

A hand-sewn felt animal cell doll with all the major parts labeled and a display box with descriptions each major part.

The goal of learner-centered education is to create the conditions so that students can be self-motivated to engage in learning. When we rely too heavily on any of the other terms and ideas associated with the idea of putting students at the center of education, the intention behind an incredibly powerful philosophy of education gets watered down. Schools and classrooms can end up in a place where too much responsibility for directing and managing learning is left to the students, and people start wondering if learner-centered education is worth it

Student engagement involves more than connecting learning to student interests or authentic purposes. Engaging students means creating the environment for all students to be successful with learning and tackling new skills and ideas. So having a "highly engaged" learning environment is as much about the number of students involved in learning as it is the ways in which they are engaged. One area of instruction to pay close attention to when creating an environment in which as many students as possible engage in learning is the class discussion.

Discussion can be an excellent way to introduce, deepen, and even reflect on learning. The key is making sure the discussion actually involves all of the students rather than the educator and just a handful of kids.. Here are few simple strategies to revamp class discussion and support highly engaged learning:
Powered by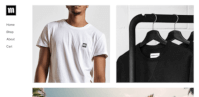 Create your own unique website with customizable templates.